Entertainment
SacriFire brings the heat in 2023, new trailer today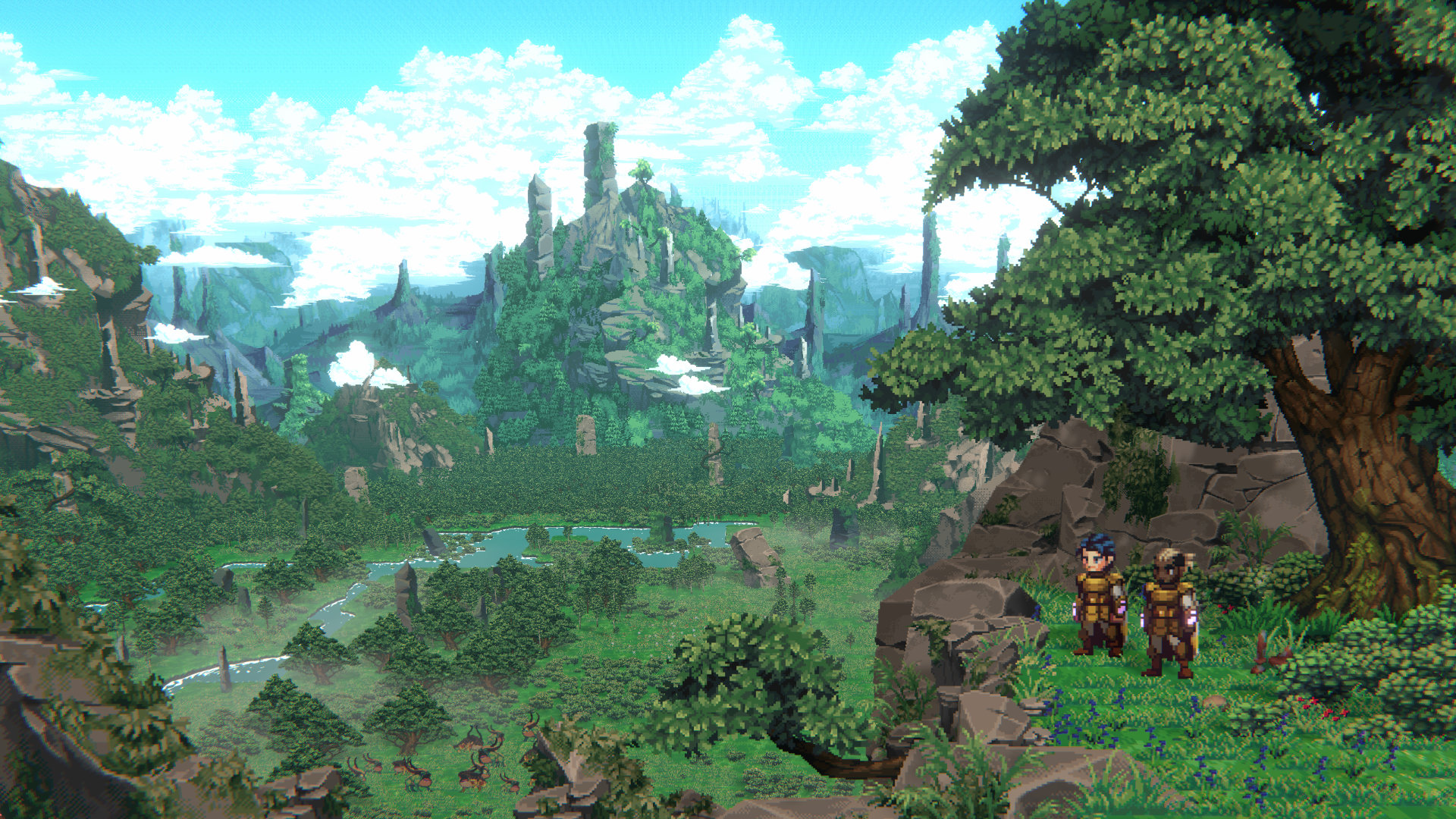 +aWZyYW1le2JveC1zaXppbmc6Ym9yZGVyLWJveDt3aWR0aDoxMDAlO2hlaWdodDoxMDAlO3Bvc2l0aW9uOmFic29sdXRlO3RvcDowO2xlZnQ6MH0gfSBAbWVkaWEgb25seSBzY3JlZW4gYW5kIChtYXgtd2lkdGg6IDY0MHB4KSB7IC50Yi15b3V0dWJle21pbi13aWR0aDoxMDBweH0udGIteW91dHViZT5kaXZ7d2lkdGg6MTAwJTtwb3NpdGlvbjpyZWxhdGl2ZX0udGIteW91dHViZT5kaXY+aWZyYW1le2JveC1zaXppbmc6Ym9yZGVyLWJveDt3aWR0aDoxMDAlO2hlaWdodDoxMDAlO3Bvc2l0aW9uOmFic29sdXRlO3RvcDowO2xlZnQ6MH0gfSA=
Developer Pixelated Milk released a new trailer for a '90s-inspired RPG SacriFire during Summer of Gaming 2022. The game's release date has also been changed from its initially planned release this year to sometime in 2023.
SacriFire is an homage to classic RPGs, with a complex story that also promises to subvert prevailing genre tropes. The battles mix real-time and turn-based elements, with graphics that are a pretty striking combination of 3D and pixels. In the narrative, you travel between technologically advanced Antioch and more serene and nature-bound Erebus, blending characteristics of both science fiction and fantasy. The items in the game are promoted as robust and SacriFire features a soundtrack composed by G4G and Motoi Sakuraba, with voice acting by Sound Cadence Studios.
There are a lot of quality looking games that promise to be released this year and next, and I was personally looking forward to SacriFire releasing soon. However, if the game needs more polish and development, I'm willing to be patient. We'll keep you updated with more news on the title as it becomes available!
SacriFire It will release in 2023 for PC, with future releases planned for Nintendo Switch, Xbox Series X|S, Xbox One, PlayStation 4, and PlayStation 5.
+aWZyYW1le2JveC1zaXppbmc6Ym9yZGVyLWJveDt3aWR0aDoxMDAlO2hlaWdodDoxMDAlO3Bvc2l0aW9uOmFic29sdXRlO3RvcDowO2xlZnQ6MH0gfSBAbWVkaWEgb25seSBzY3JlZW4gYW5kIChtYXgtd2lkdGg6IDY0MHB4KSB7IC50Yi15b3V0dWJle21pbi13aWR0aDoxMDBweH0udGIteW91dHViZT5kaXZ7d2lkdGg6MTAwJTtwb3NpdGlvbjpyZWxhdGl2ZX0udGIteW91dHViZT5kaXY+aWZyYW1le2JveC1zaXppbmc6Ym9yZGVyLWJveDt3aWR0aDoxMDAlO2hlaWdodDoxMDAlO3Bvc2l0aW9uOmFic29sdXRlO3RvcDowO2xlZnQ6MH0gfSA=