Today is Primary Election Day, and for many in Rice County it is also Special Election Day.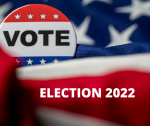 The special election is to fill Minnesota's 1st Congressional District seat in the US House of Representatives that became vacant when Congressman Jim Hagedorn passed away on February 17. About two-thirds of Rice County is currently in the 1st Ward, including Faribault and Lonsdale, but not Northfield or Dundas. The candidates on the special ballot are Republican-backed Brad Finstad, DFL-backed Jeff Ettinger, Legal Marijuana Now candidate Richard B. Reisdorf, and Grassroots-Legalize Cannabis Party candidate Haroun McLellan. The person who wins the election will fill out the rest of the term, which will expire on December 31.
Meanwhile, there is a three-way race for the at-large City Council seat being vacated by Clarice Grabau. Former City Councilman David DeLong, Davin Sokup, a legislative aide in the Minnesota Senate, and Thelma A. Estrada are vying for the seat. With the city leaving room for only two names on the ballot in November, all three must meet in today's primary to eliminate one of the candidates.
The county sheriff's seat is on the top ticket pitting incumbent Sheriff Jesse Thomas against challengers Richard Bailey and Ross Spicer. Another race of interest that will not directly involve Northfielders is the Third District for the Rice County Board of Commissioners. Incumbent David Miller faces three challengers, Steven J. Hauer, Gerald G. Hoisington, and a name familiar to many Northfielders in Northfield Public Broadcasting station manager Sam Temple.
Minnesota allows same-day voter registration, which can be done at the polling place. Two forms of ID are required to register or one form of ID, and a utility bill, residential lease or rental agreement, or student fee statement will also be accepted. All statements or agreements provided must be current.
For more information on registration or to find your polling place, visit the Elections and Voting page on the Minnesota Secretary of State website.
NH+C offers guidance and information on monkeypox
As of 11:00 a.m. Monday, there are 52 confirmed cases of monkeypox in the state of Minnesota, which according to the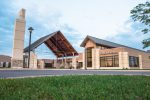 Minnesota Department of Health. With the growing concern about the virus, Northfield Hospital and Clinics has released information to help the community better understand the situation.
According to the Centers for Disease Control, the monkeypox virus spreads from skin to skin or through close contact, which can include intimate contact such as kissing, hugging, or sex. It can also be spread through respiratory droplets or fluids, direct contact with the rash, or contact with clothing, bedding, and objects used by an infected person.
Symptoms of monkeypox include a rash that looks like pimples or blisters, fever or chills, swollen lymph nodes, headache, fatigue, and body aches.
Symptoms develop about 12 days after a person has been exposed. The illness can last up to 3-4 weeks. Most people do not have serious complications.
People with a new rash or other symptoms should avoid close contact until they have been examined by a health care provider.
To avoid contracting the virus, the CDC recommends that people limit the number of sexual partners. avoid close skin-to-skin contact with people who have a rash that looks like monkeypox, and avoid touching bedding, towels, or clothing from an infected person.
The monkeypox vaccine is limited in Minnesota. MDH is prioritizing people at highest risk of severe illness and those most likely to have been exposed. The vaccine is for people age 18 and older with specific risk factors, including exposure in the past 14 days, more than one sexual partner in the past 14 days, men who have sex with men, and have HIV or another life-compromising condition. the immune system.
NH+C does not have a vaccine against monkeypox. Those who think they qualify should keep an eye out for information from the Minnesota Department of Health here.
For more information on monkeypox from the CDC, click here.
Pederson calls his time at FiftyNorth a 'pleasure'
by Cait Kelley
FiftyNorth's executive director, Lynne Pederson, will retire in early September.
Pederson has served as Executive Director for 15 years, since 2008, and has overseen the expansion of membership, staff, facilities, programming, and food services.
Pederson was hired at a time when FiftyNorth, at the time called the Northfield Senior Center, was looking to expand its popular fitness class offerings. One of the first projects Pederson led involved negotiating a lease to use additional classrooms in the downtown building, which is owned by the city of Northfield.
Under Pederson's leadership, membership expanded from about 500 members in 2008 to 2,000 members prior to Covid 19. Membership took a hit during the pandemic, but those numbers are slowly recovering and Pederson estimates that FiftyNorth has 1,500 members today.
While reflecting on his time at FiftyNorth, Pederson emphasized how unique and comprehensive the center's offerings are. FiftyNorth draws members from outside of Northfield, including residents of Faribault, Farmington, and Cannon Falls. Pederson also emphasized that those under 50 who are too young to be members can still access much of the center's programming and people can get referrals to access resources and classes.
Pederson said of her experience as Executive Director: "It was the best last job I could have had.
"I just want to say thanks. Thanks to all those members. Thank you to all the people that I've had the pleasure of working with and associating with and being able to see every day, being able to sit down and talk and say "what do you think?" It's been a pleasure that he actually did it."
Kerry Hjelming, an executive at Northfield Hospital + Clinics, was announced yesterday as Pederson's successor.
Community members are invited to attend a retirement party for Lynne Pederson at FiftyNorth on Wednesday, August 24 at 4:00 p.m.
Jeff Johnson's full conversation with outgoing CEO Lynn Pederson can be heard here
Rich Larson is the news director for KYMN. Contact him at rich@kymnradio.net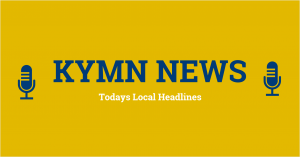 By Rich Larson/ August 9, 2022
Today is Primary Election Day, and for many in Rice County it is also Special Election Day. The special one…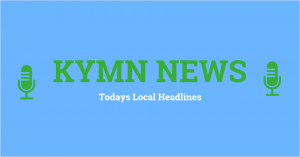 By Rich Larson/ August 8, 2022
The Northfield community mourns the loss of 14-year-old Melanie Valencia, who passed away Thursday as a result of…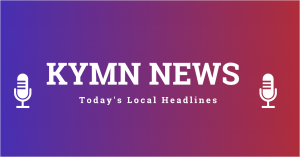 By Rich Larson/ August 5, 2022
As the Northfield School Board steps back to spend more time looking at options for high school…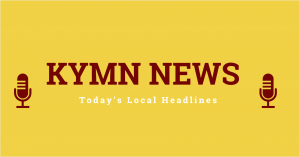 By Rich Larson/ August 4, 2022
On Monday night, the Northfield City Council discussed a draft resolution on the regulation of consumable products containing hemp-derived…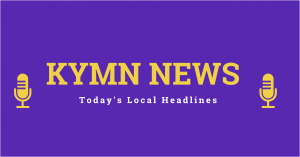 By Rich Larson/ August 3, 2022
The Northfield Police Department reported last night that a 14-year-old Northfield girl was airlifted to Hennepin County…